---
---
Wedding Band Reviews – Ireland June 2023
So by now you've probably settled on a wedding venue, and you're at the dreaded "book a band" stage. And it's a pretty big deal – the music, it's the part that makes or breaks the evening/wee small hours part of your wedding celebration, so it's worth the effort.
The advice we always give here is to go see the band play live, and preferably in a wedding setting – but if you've shortlisted a few, seen them live, and are still finding it hard to make a decision – hopefully we can help with that too.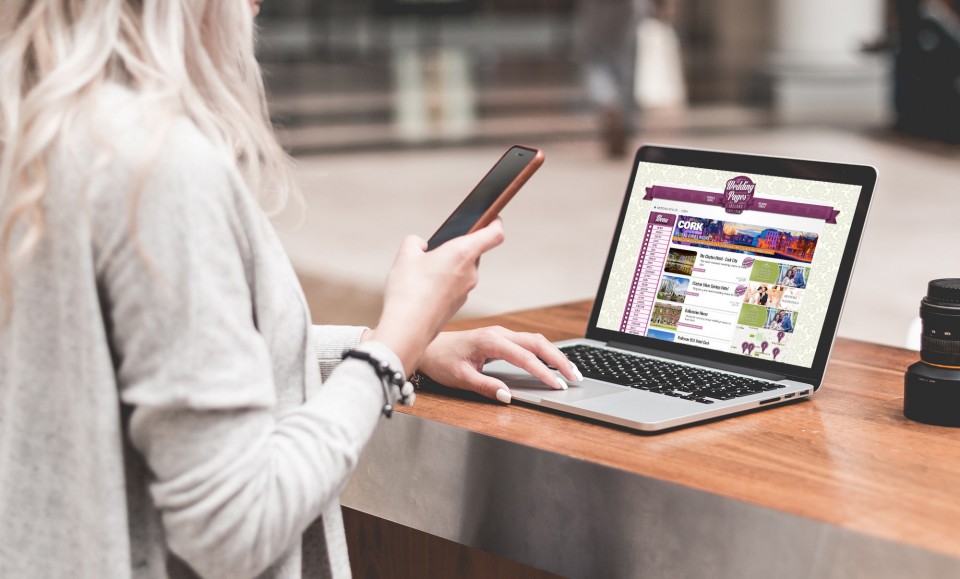 ---
The latest reviews as submitted by real actual couples.
While we're proud to say that we are the only independent (not run by a wedding band or agent), and complete list of wedding bands Ireland has to offer – our online wedding band reviews feature allows our best wedding bands and entertainers to receive reviews from their latest clients, as well as submit the ones they receive where they they can supply proof that it's a real person, and that a real wedding took place.
Below is a live list of the latest reviews received (and manually verified/approved) by our bands, and if you click on the band name (below the couple's name) you'll get straight to their page, so you can see the rest of their reviews, photos, videos, setlists as well as enquire (for free – no commission, fee etc).
Remember these are only the latest reviews we've received, we have a huge list of wedding bands on the site, many of whom have reviews on their pages. If you're interested in viewing all the bands in your area, just choose your section below:
---
May 31, 2023
Great Night Out
Date of Wedding:
27/05/2023
Great band, kept everyone on the dancefloor from the start to the finish of the night. The rave classics was the ideal way to finish! All our guests have been singing their praises since. Daniel ODonnell will never recover!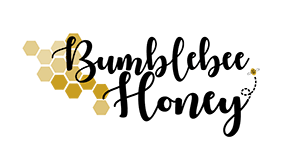 Mar 10, 2023
Great music
Date of Wedding:
19th August 2016
Great music, everyone was dancing all night and commented on having such a good time on the dance floor all night.
Mar 3, 2023
delivered an amazing show.
Date of Wedding:
11th February 2017
Hi Darragh and Band I just wanted to thank you for your amazing performance on our wedding day. We are still getting comments from our guests weeks later on how good you were. You were a treat to deal with, nothing was too much trouble and you delivered an amazing show. Except the dirty dancing bit, which drained every drop of blood from my body immediately. But i know everyone else really enjoyed it from the snapchat responses. I use the word "enjoy" ironically. Hats off to all of your guys, well done and ill be sure to recommend you to anyone thats looking for a band in the future. If you ever need a backup dancer, make sure you don't come anywhere near me. Thanks a million Paddy & Bredge O'Dea
Feb 16, 2023
Highly recommend.
Date of Wedding:
5th February 2023
Blacktye were absolutely brilliant on our wedding day, so much fun and kept the dance floor going! They were so easy to deal with and very helpful. Highly recommend.
Feb 7, 2023
very entertaining all night long
Date of Wedding:
8th June 2018
Blacktye are more than a run-of-the mill wedding band. They are a real band that have such a good rapport with one another on stage it shines through and adds to the atmosphere. There is no awkwardness or cringeyness about them which we hsd found with other wedding bands that we went to see.They are so comfortable on stage I felt I had nothing to worry about. They were very entertaining all night long and their energy was infectious.They could read the crowd so well and played something for everybody from waltzes to raves! It was such a delight seeing my mother run to find her sister to waltz or jive to a particular song they might have loved as teenagers. She was so impressed and is still talking about it 3 weeks on. I feel like we were so lucky to have found them and would highly recommend Blacktye.
Jan 11, 2023
very professional, very polished, very musical
Date of Wedding:
30th September 2016
Hi Darragh, One month on from our wedding I just wanted to add to what Amanda has said to you already. Blacktye on the night were very professional, very polished, very musical. We have had so many compliments from so many guests who really enjoyed themselves. The most memorable and frequent comment was that so many people got up to dance and stayed up on the dance floor. You really did get the balance of the music right, both set list and volume, and that made a great day even better. Thanks so much again, wishing you every success in the future, Mark Mac Artain
Jan 6, 2023
very talented and wonderful people
Date of Wedding:
9th April 2017
Darragh and the rest of the Blacktye band were absolutely lovely to deal with. I booked them for the full day and they were so accommodating in requests made by ourselves and our guests. They are all very talented and wonderful people. The pricing was fair and suited our budget- remember with a band and food you need to pay for good quality- as they are the two things people remember. They were so good I know a couple of brides to be at my own wedding that were interested in booking them for their big day. Thanks so much Darragh and gang- you helped make the day extra enjoyable and special
Jan 5, 2023
Fantastic band
Date of Wedding:
22nd April 2013
Dear Ruth and Darragh, I just wanted to send an email to you before we head off on honeymoon as I won't get the formal thank you out before we go on and I really wanted to say what a fantastic day we had. We both had a great time dancing to your fantastic band. We really enjoyed our first dance which you performed beautifully and you made sure what could have been a very stressful time, a wonderful and memorable dance. Your kindness,attention to detail and good humour ensured the evening ran smoothly. Thank you for all you hard work in ensuring we had a very special day.Kind regards.
Jan 4, 2023
absolutely brilliant
Date of Wedding:
4th March 2017
We found it really difficult to choose a wedding band as it's so hard to tell how the showcase will translate on the night. But Blacktye were absolutely brilliant. For us, the big thing was that they were fun and energetic - it's really clear from the videos on their Facebook page that they know how to keep the dancefloor full all night. They really didn't disappoint and I would so highly recommend them if you are looking for an entertaining, fun band who are great musicians and know how to interact with the crowd. Darragh was so helpful to deal with on every aspect of things and always happy to answer questions or be flexible to whatever we needed. The band were super professional on the night and worked really hard. Our dinner ended earlier than expected so they probably played for a longer time than usual but managed to keep the floor full and the tempo up all night. The music at the drinks reception was really great too. All of our guests really enjoyed them - it was so much fun, they are so decent and hardworking, I would really recommend them for your big day.
Jan 1, 2023
Everyone was raving about the band
Date of Wedding:
25th December 2022
Blacktye were a pleasure to deal with from the very beginning. They performed both our ceremony music and at the afters of our wedding.The ceremony music was just perfect and after that , they had every guest up on their feet for the rest of the night. Everyone was raving about the band the next day and talking about the craic they all brought. They were amazing and would highly recommend them to anyone who is looking for a great band and good fun on their wedding day!
Sep 19, 2022
Absolute must have wedding band!!
Date of Wedding:
23rd July 2022
Dave and I had Yann and the Playlist band play at our wedding in July earlier this year and wanted to say a massive thank you for an absolutely incredible performance all night! Yann's guitar performance at the outdoor drinks reception was also perfect. All the song choices were perfect, you had everyone of all ages up and enjoying themselves which made it all the more special for us. I am not kidding when I tell you every single person I met that night, the next morning, at the day 2 commented that ye were the best band and kept everyone up dancing even in the warmest of rooms. I can't thank you enough, even in the lead up with all my questions and making sure our first dance song was perfect, not to mention getting that very special dance with my dad. You guys are what every wedding needs, thank you again!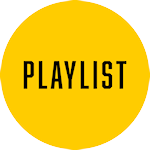 Aug 12, 2022
such a cool and energetic band
Date of Wedding:
4th December 2022
We had Blacktye play at our wedding and loved them. They were brilliant and we had an amazing time! The set list was perfect for what we wanted and everyone enjoyed it so much. So many people have been asking us where we managed to find such a cool and energetic band. Loads of people said they were the best wedding band they'd heard in years!Music was a very important part of our wedding for us and Blacktye absolutely nailed it!I couldn't stay away from that dance floor for too long!Thank you to the band for making the evening come alive.
Aug 11, 2022
you guys were so incredible
Date of Wedding:
6th November 2022
The most amazing night! We had the best time, ye were absolutely fantastic. Shane and I love to dance and you guys made it so much fun!I think everyone of our guests commented on how brilliant ye were and a few have asked for your details for weddings in the next few years!! I will be recommending ye to everyone!Ann and Woody the owners in Blairscove said some of their staff who were due to finish their shift at 10 stayed on until after 12 because you guys were so incredible and they were having so much fun!Thanks again Darragh, we had the best day and BlackTye were a such a big part of the fun!Leah & Shane
Aug 11, 2022
10 out of 10
Date of Wedding:
24th September 2022
You guys(and girl) played 24th September at my niece Terri and Daniels wedding in 4 Seasons Monaghan and you were absolutely fantastic from start to finish, the crowd never left the floor and I everyone thought you were brilliant with so much variety of music..sonits a 10 out of 10 from here in Armagh
Aug 10, 2022
You brought such fun and joy
Date of Wedding:
2nd October 2022
Hi Darragh,I wanted to THANK YOU and the rest of the band so much for being such a fantastic presence on our special day at The Headfort Arms Hotel.From the beginning of the ceremony we knew we had made the right choice.You were all amazing from beginning to end and the floor literally lit up as soon as you started playing !!It was an electric atmosphere and everyone commented on how good you all were. You brought such fun and joy and we had THE BEST time ever.!Thanks again so much.Heather and Les HanlonKells, Co.Meath.
Aug 9, 2022
Absolutely Sensational
Date of Wedding:
4th September 2022
Blacktye was absolutely SENSATIONAL at our wedding last week!!!!! Everybody was looking for their number by the end of the night, it was honestly the most entertainment I've ever seen from a band. Everything was beyond perfect. Outstanding musicians and never mind the rest of the set up and performance. Absolutely fantastic. Thank you so, so much for making it the best party and buzz for the whole night. We were devastated when it got to closing time!! I knew from the phone consult before the wedding that they'd fit our vibe but they blew all expectations out of the water!
Aug 8, 2022
excellent musicians and singers
Date of Wedding:
2nd July 2022
The Blacktye band performed at our wedding on the 2nd of July 2022 and they were absolutely amazing! They were the best band we have ever seen at a wedding and the same was reiterated by our guests! They were excellent musicians and singers and kept our guests on the dance floor from start to the end with something for everyone played! Couldn't speak highly enough of them and would recommend for anyone looking for a lively band that suits all ages!
Aug 6, 2022
We danced our socks off
Date of Wedding:
5th June 2022
We booked BlackTye for a work function. Everyone attending the function commented on how great they were. We danced our socks off. The songs they played had everyone bopping 'til the early hours. Would highly recommend them. Darragh and the Band were simply excellent.
Aug 6, 2022
They honestly were amazing
Date of Wedding:
12th May 2022
What can I say, Darragh & the band played at our wedding on the 12th May. We booked them for our drinks reception, evening music & also DJ. They honestly were amazing. Our guests are still raving about the music, the dance floor was packed all night & I barely left it myself. Guests were even dancing during the drinks reception they said the music was that good. The band are so interactive & versatile playing songs to suit everyone in the crowd. Could do it all over again; thanks Darragh for making our wedding one to remember!
Aug 6, 2022
they were incredible!!
Date of Wedding:
7th May 2022
Blacktye played at our wedding on May 7th and they were incredible!! The dancefloor was packed all night and so many guests told us afterwards how much they loved the band. We had lots of international guests and they also never left the dancefloor. Darragh was a pleasure to deal with. Can highly recommend!
Aug 6, 2022
highly recommended!
Date of Wedding:
30th April 2022
This band is highly recommended.They kept the dance floor going the whole night for both band and Dj.We had an incredible time and only wished we could do it all over again.They even put up with our 5 year old nephew who took up the whole dance floor most the night.They really got every one going.They even accommodated our first dance song that wasn't on the list of traditional songs to use.Darragh and the band were great for communicating with us for all the lead up and even helped us sort out a musican for the church music since we didn't opt for a civil ceremony which I'm sure they would have killed at.Will never forget our big day 30.04.2022Love Stephen and JoanneThanks again guys.
Aug 6, 2022
performance on the night was amazing
Date of Wedding:
26th February 2022
We saw Blacktye at a friend's wedding and knew instantly that they would have to be the band for our own wedding! From the start Darragh was so helpful in chatting to me about our song choices and was so entertaining on the night. The dance floor was never empty, everyone enjoyed themselves so much and they had something for everyone. The performance on the night was amazing, they were setup and ready to go so quickly after dinner, made the night flow with no lull at all. Darragh was also our DJ after the band finished, seamless transition and great dance tunes flowed for the rest of the night, couldn't recommend Blacktye enough, thank you for a fantastic night!Ellen & John Nugent, Wedding 26th February 2022.
Jul 25, 2022
Simply Incredible
Date of Wedding:
23rd July 2022
What can I say? Everyone is talking about the reception music and how fantastic it was! The atmosphere these guys created was unbelievable! They clearly have a true passion for traditional music and it shone brightly! We cannot thank The High Reel enough! Everyone old and young were raving about them! Would highly recommend!
May 20, 2022
Superb!
Date of Wedding:
23rd April 2022
We would highly recommend the High Reel band, a very talented group! They are passionate about trad music and bring so much energy, fun and deliver an incredible performance. They performed at a bbq for day 2 of our wedding. The guests really enjoyed their performance. I would highly rate them and will certainly book them again for any occasion. They were also such a pleasure to deal with !
May 16, 2022
The highlight of the night
Date of Wedding:
30th April 2022
Anthony and the lads were incredible. They went above and beyond to help us in executing a surprise performance for the bride and groom, but their own performance was truly the highlight of the night. Can't recommend highly enough.
Apr 26, 2022
Unforgettable Night!
Date of Wedding:
23rd April 2022
Absolutely brilliant wedding band. Our floor was hopping all night. Played a bit of everything. All our guests raving about what a great band we had. We would 100% recommend witness this for a wedding.
Thanks again guys!

Feb 21, 2022
Would highly recommend!
Date of Wedding:
19th February 2022
Theresa was so helpful when it came to planning the church music for our wedding. She made sure to meet early so I could have it organised and put it to the back of my mind. She also gave me guidance with the readings and it was all very appreciated because we didn't know where to start. Now for the music, it was so beautiful. She made some new additions to her repertoire to accommodate some songs I had to have. She added a new level of emotion to an emotional and loving day. Would highly recommend!
Feb 17, 2022
What a Band!
Date of Wedding:
18th December 2021
What a band this is, had to change dates due to Covid and there was never a problem. So easy to deal with and so professional. what a fantastic job they done on our first dance, was absolutely delighted with the way they sang it. Totally at one with the crowd and played songs even for the kids. they were just awesome. I know a guest tried to book ye for their wedding on the night and I have had two other guests ask for your details. I can only say i wish ye all the best in the future, thank you so much lads ye are fantastic.

Jan 11, 2022
really couldn't recommend them enough!!
Date of Wedding:
30th October 2022
I don't even know where to start! We flew Blacktye over to Italy for our wedding. There was no other band we wanted so this was one of the first things we decided on. The dance floor was absolutely hopping! Such a talented group of musicians and such great fun. They really were one of the main highlights out of the three day event and everyone was raving about them. I really couldn't recommend them enough!!
Jan 7, 2022
A pleasure to work with
Date of Wedding:
7th January 2022
Theresa was a pleasure to work with. She was very accommodating and was only a phone call away at any stage for a query or question. Theresa's music at our wedding ceremony just added that extra special layer to our ceremony. I would highly recommend Theresa and her musicians/singers for a wedding ceremony. Talented musicians with beautiful vocals.
Reviews: 1 of 16
«
‹
1
2
3
›
»