---
---
Wedding Band Reviews – Ireland July 2019
So by now you've probably settled on a wedding venue, and you're at the dreaded "book a band" stage. And it's a pretty big deal – the music, it's the part that makes or breaks the evening/wee small hours part of your wedding celebration, so it's worth the effort.
The advice we always give here is to go see the band play live, and preferably in a wedding setting – but if you've shortlisted a few, seen them live, and are still finding it hard to make a decision – hopefully we can help with that too.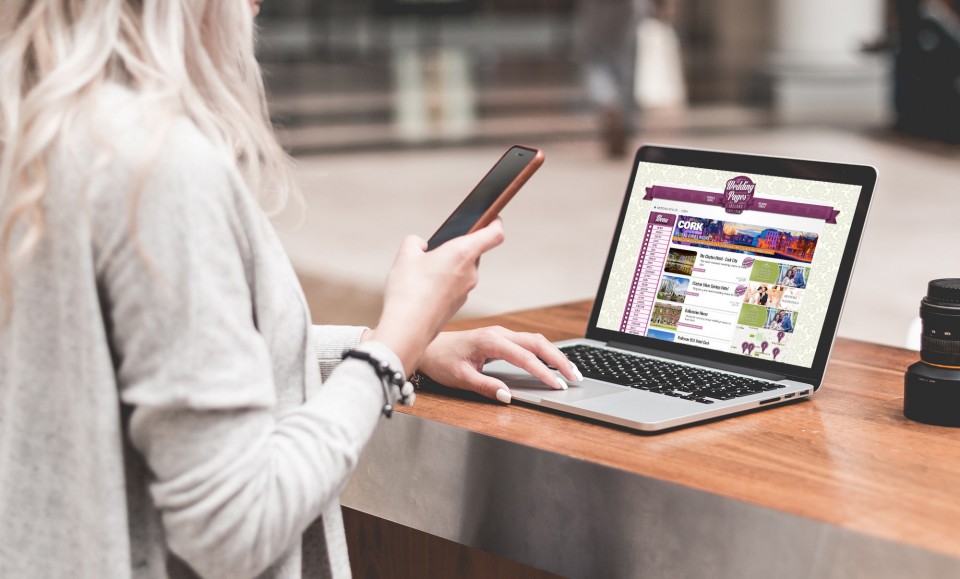 ---
The latest reviews as submitted by real actual couples.
While we're proud to say that we are the only independent (not run by a wedding band or agent), and complete list of wedding bands Ireland has to offer – our online wedding band reviews feature allows our best wedding bands and entertainers to receive reviews from their latest clients, as well as submit the ones they receive where they they can supply proof that it's a real person, and that a real wedding took place.
Below is a live list of the latest reviews received (and manually verified/approved) by our bands, and if you click on the band name (below the couple's name) you'll get straight to their page, so you can see the rest of their reviews, photos, videos, setlists as well as enquire (for free – no commission, fee etc).
Remember these are only the latest reviews we've received, we have a huge list of wedding bands on the site, many of whom have reviews on their pages. If you're interested in viewing all the bands in your area, just choose your section below:
---
Jun 7, 2019
Absolutely Awesome
Date of Wedding:
7th June 2019
These lads were brilliant . They really brought something different to our big day . I couldn't recommend them enough to anyone. Even the hotel manager said they were the best wedding band he'd heard
May 30, 2019
Fantastic!
Date of Wedding:
May 2018
We had Keltic Kaos for our wedding in May and they were fantastic! They are all proper musicians and great singers! The dance floor was never empty and they made sure to cater to all tastes. Would recommend them to anyone, we couldn't have been happier, they are the best wedding band!!





May 25, 2019
Just class
Date of Wedding:
25/5/2019
Brilliant band thanks for making our wedding so special they kept the dance floor full all our guests were saying how good ye were we couldn't recommend ye enough. Thanks a million guys all the best lad and again thanks guys
May 20, 2019
All I can say is Wow!!
Date of Wedding:
17th May 2019
I left the choice of band up to my now hubby, being honest I was a bit nervous because he told me he booked the band from seeing their you tube promo video... So fast forward 18months we still hadn't met, seen or heard the band but my god were we blown away by the talent these guys have,
Lee is just the friendliest guy you could meet, we were at complete ease with them, the dance floor was packed all night, by far the best wedding band I've ever heard, it is now 3 days after the wedding and people are still asking about our band, I would highly highly recommend witness this, and I wish Lee and the rest of the band every success in the future.





Apr 5, 2019
So happy
Date of Wedding:
5th April 2019
Well what can we say about Witness This they played at our big day last Friday night and honestly from the first dance until the last dance they had the place rocken everyone that was at our wedding has not stopped talking about them and how great they are.. We are so happy you guys got to share our big day and thanks again for making it the best day of our life's xx Phil and Louise


Mar 30, 2019
Pats birthday party 🎉
Date of Wedding:
Birthday party 30/3/2019
Thanks so much guys for a fab night at my party in the celbridge manor hotel celbridge on the 30th of March 19. "OH What a night" everyone's still talking about the brilliant band.
They couldn't do enough for us they let my son sing a song he wrote for me, and let my 5 year old niece and 7 year old nephew up on the stage to sing and play blow up guitars they really thought they were in the band haha nice touch guys.
We would highly recommend the band for your special occasion, they really go over and above to make it a great time to remember, "WOW" is the right name for them. Thanks again for everything 👍 🥇

Very best wishes
Pat & Michelle 😇
Mar 30, 2019
kept the dance floor full all night
Date of Wedding:
30th March 2019
We had Keltic Kaos at our wedding on the 30/03/19. I'd never actually heard them play in person before and booked on multiple recommendations. They didn't disappoint. The music was brilliant, they learned our random first dance choice and kept the dance floor full all night.

Mar 27, 2019
an awesome evening's entertainment and fun!
Date of Wedding:
March 2019
A huge thank you to the Mixtape for an awesome evening's entertainment and fun! There was lots of interaction with the guests and encouraging people to get on the dancefloor.

We particularly appreciated that after the day's events running late and the venue not being ready for the band when they arrived, they still played a full set, and the DJ kept the dancefloor going well into the night. Other bands would've taken the change to duck out early with a shorter set, so we were delighted that the Mixtape kept the party going and the dancefloor was never empty!

Together with our customised first dance, It made for a very memorable evening and we'll be recommending the Mixtape to any friends getting married in the near future!
Mar 23, 2019
Jason really ended the night on a high
Date of Wedding:
March 2019
All I can say is thank you!! Jason was amazing. He really is such a great DJ. We were dancing from start to finish. Jason really took into account our taste in music. We enjoyed every aspect of our day but Jason really ended the night on a high.
Thanks again for everything.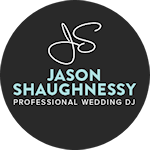 Mar 16, 2019
Amazing Night
Date of Wedding:
16 March 2019
Catherine what can I say, we had an amazing time, the band were outstanding everybody loved them. I was so glad they where available on our wedding day ❤️ can't recommend them enough
Feb 16, 2019
Fantastic
Date of Wedding:
16th February 2019
The Boogie Men played at our wedding and were absolutely fantastic. They were full of energy, kept the dancefloor full and played songs to suit all tastes. We have lost count of how many people have commented on how good they were. Really could not be happier with our decision to book them.
Feb 9, 2019
Highly Recommend Keltic Kaos
Date of Wedding:
February 2019
We had Keltic Kaos at our small wedding of 30 people in February 2019. These guys are amazing and Michael is a true gentleman to work with. From our first dance right through to the Disco that was included in our package the dance floor never emptied. I would highly recommend Keltic Kaos no matter how big or small your event is. Thank you Keltic Kaos for making our wedding day truly magical xx

Feb 1, 2019
Musgraves Corporate Event
Date of Wedding:
1st February 2019
Just a quick note to thank you for your support with our recent awards night.

The band went down a treat and had the dance floor full for the night!! One other thing to point out was how professional & organised they were. The team and I didn't need to worry about set up or timings, they were ready and waiting without having to run anything by them.

Feedback on the event has been excellent and the band played a big part in the success. (I have literally just received a call from the GM in Galway to say how good the band were while typing this)

Again many thanks and please pass my gratitude on to the band.
Jan 20, 2019
Absolutely brilliant band
Date of Wedding:
Rathsallagh House - January 2019
Absolutely brilliant band with an uncanny ability to get everyone (including the worst dancers at the party) up on the dance floor. Great group of guys who were so easy going and pleasant to work with. PS. Mr vs Mrs dance battles are a must for all future weddings! 🙂
Jan 5, 2019
They were unbelievable
Date of Wedding:
5th January 2019
Witness this was our wedding band on the 5/1/19..... what can I say about the lads. They were unbelievable on the night. Soo many people came to me on the night and the day after saying how great the lads were. They had the floor full all night. I would recommend these lads to anyone, they played a bit of everything so they appeal to all age groups. So if you are thinking of booking Witness this id say just do it, you won't regret it.


Dec 31, 2018
unbelievable
Date of Wedding:
31st December 2018
We had the the stars as our wedding band on New Year's Eve, As my husband says they were unbelievable, i cant thank them enough for doing such an amazing job, they were a pleasure to deal with. They had the dance floor filled the whole night and all of our guests were singing their praises. And a huge thanks to Chris who had the tunes pumping for the disco!! I loved it!! 😁😁 all in all a great band and I would highly recommend them to anyone.Thanks again guys! Amanda and Adrian x
Dec 30, 2018
Brillant
Date of Wedding:
30/12/2018
I can't recommend the boogiemen enough. They were amazing, the dance floor was floor all night. They made my wedding the best night ever. Everyone commented on how great they were. Their energy was unreal, just brilliant
Dec 30, 2018
dancefloor was packed all night
Date of Wedding:
Bellinter House - December 2018
I can't recommend the Mixtape enough!! They recently played at our wedding & their energy and talent was amazing.The dancefloor was packed all night with all generations dancing the night away. If you're a bride to be... make sure to book the Mixtape for your big day. You'll be so happy you did!!!
Nov 30, 2018
Dance floor was full all night!
Date of Wedding:
November 2018
Thank you to Southbound and DJ Francis!
You were fantastic at our wedding, and kept the floor full all night!!




Nov 24, 2018
would definitely recommend The Mixtape
Date of Wedding:
Lusty Beg - November 2018
A massive thank you to The Mixtape for the brilliant music at our Wedding!! The Mixtape are a fantastic band and everyone really enjoyed the music from start to end! The Mixtape were brilliant at getting people onto the dance floor and had the dance floor filled all night long! The DJ that followed the band also kept the great music going into the early hours! We would definitely recommend The Mixtape as your no.1 wedding band choice!
Nov 24, 2018
Huge thanks
Date of Wedding:
24 November 2018
Hi Catherine (and band!)

Quick note to say huge thank you for making our wedding day so amazing. All the guests were raving about you, the dance floor was always packed and I really appreciated the fuss you made of Harry playing the drums - he loved it.

If we can provide a testimonial/recommendation somewhere just let me know -

Thanks again
Rebecca and Karl
Nov 20, 2018
incredible!
Date of Wedding:
Langtons - November 2018
Wow-can I just say that The Mixtape were incredible! We were really impressed with them at their showcase, but the way they perform at your wedding is just another level of excellence! The dancefloor was never empty, all our guests raved about the band-several asking for the name of the band to recommend to friends and work colleagues. Easily one of my favourite parts of the whole wedding day was at the end of the band's set, they had all our guests form a big ring around my husband and myself and sing to us. We both got so emotional seeing all our loved ones there and enjoying themselves so much. I honestly can't thank The Mixtape enough-you were a huge part of what made our big day the best of our lives!
Nov 10, 2018
You set Boyne Hill House on fire
Date of Wedding:
10 November 2018
Thank you to all the members of the band for the music throughout the day. The ceremony music was amazing and really special. We hardly left the floor all night. Our guests all wanted to know your bands name. And the rave at 2am was unexpected but fantastic. Smiles and laughing all round!

Thanks again,

Leona & Joe
Nov 1, 2018
a full on party
Date of Wedding:
Carton House, November 2018
I cannot recommend these lads enough!! The Mixtape played at our wedding in Carton House on 9th November 2018 and it was the best decision I made. I contacted Naoise back in Feb and asked if they could play our first dance song but put their own spin on it and did they deliver!! The lads turned our wedding into a full on party- the dance floor was full from the first song and they were so interactive with our guests. There was a bride vs groom challenge, a dance off, a conga chain of 80+ guests which travelled throughout the old rooms of Carton House collecting more guests and the set list was such a deadly mix. Friends and family are still raving about them 2 weeks later! Food and music are the two most important elements of your wedding (after your vows of course) so you may stop looking- you have found your wedding band! I had never seen the Mixtape perform before booking them, I went purely on their reviews which are incredible, and deservedly so. I'll have to plan to renew our vows so I can book ye again!!
Oct 28, 2018
highly recommend
Date of Wedding:
Clonabreany House, October 2018
We hired the mixtape to do a band & DJ set at our wedding in Clonabreany House. They were absolutely excellent at getting the crowd up & dancing and the setlist was perfectly tailored to cater for the differing age groups at the wedding. We would highly recommend them to anyone looking for a band for a wedding.
Oct 27, 2018
You'll enjoy your wedding so much with this band
Date of Wedding:
27th October 2018
What can i say about this band only that they made our wedding day. They had everyone up danceing all night with out having to give any encouragement to get people up which i have seen at weddings before. They know the right music to play and are very good at what they do. Thank guys for making our wedding day.

Oct 26, 2018
we loved it and so did our guests
Date of Wedding:
26th Oct 2018
Hi John,

Just a note to say thank you so much for performing at our wedding, we loved it and so did our guests.

Warm regards,

Julie & Michael from Roscrea & UK
Oct 11, 2018
they got everyone going
Date of Wedding:
Lough Crew Estate, October 2018
These guys were excellent. The crowd interaction was really great and got everyone going. The mix of songs they played was superb and had something for everyone while keeping feet on the dance floor at all times. We have had loads of great feedback about them from our guests since. They are great in the run up to the wedding too, kept us in the loop and made us comfortable all was in order. Would highly recommend them as they were the perfect addition to our wedding evening.
Oct 7, 2018
insanely talented, fantastic fun!
Date of Wedding:
Bellingham Castle, October 2018
Michael and I had the absolute pleasure of having The Mixtape as our wedding band in Bellingham Castle on 26/10/18! You guys are insanely talented, fantastic fun and absolutely ensured our wedding was the party we wanted it to be. I can not recommend this band enough for all couples on their big day. Our dance floor was genuinely jammed until the final moments!! We also booked the dj and everyone commented on how outstanding he was too! The band also ensured our first dance was lively and fun - exactly what we wanted when we chose our song! If I was to do it all again I would book you guys every single time!!! Xx thank you so much
Sarah and Michael xx
Oct 3, 2018
absolutely fantastic!
Date of Wedding:
Tinakilly House, October 2018
From Lana and Albert, 12th Oct 2018, Tinakilly. The band were absolutely fantastic! Not only did they sing our first dance song perfectly, they kept the place buzzing throughout the whole night. The playlist was brilliant and everyone was up and dancing. We couldn't have been happier that we had The Mixtape play at our wedding! Looking forward to seeing these guys in action again!
Reviews: 1 of 9
«
‹
1
2
3
›
»